Harriet's Story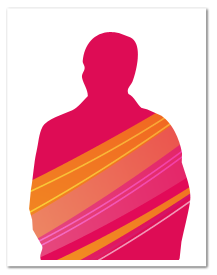 Harriet is a 16 year old girl who is an orphan. She lives with her grandmother and 2 cousins. Her grandmother is a sangoma (traditional healer) and so are her 2 other aunts. The 2 cousins have their parents but are being brought up by the grandmother. They have money for clothes and food and are supplied with their needs.
---
In Africa, sangomas are involved in traditional medicines and sometimes are involved in witch craft. Children living with women who are sangomas can end up with many problems because they are exposed to many different medical and spiritual things.
---
Harriet does all the housework and cooking in the house. She gets a foster care grant from the government but her grandmother does not allow her access to the money. She does not have clothes, food for school, notebooks or pens with which to do her work at school. She goes to school hungry most days and does not have clothes that fit her or that she can use at home. She is very thin and needs help with convincing her grandmother to use the grant money to buy food for school and school books and clothes. We have contacted a social worker to visit the house and see if she can convince the grandmother to use some of the grant money to help Harriet with her needs.
Harriet also participates in a local dance group after school but she does not have much energy to do the dancing because she does not eat properly. She is very thin and looks malnourished.
---

HELP NOW
Clothes $70
Food for school (monthly) $30
School Stationery $30
---