The Artist Within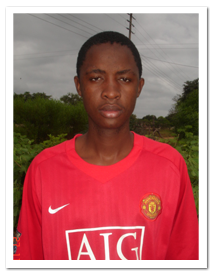 Goodwill is 19 years old. He is an orphan and lives in a room on the side of his sister's house. Goodwill is in grade 9 this year. He has not thrived in school because he has not had the education and support that children need to succeed in school. Goodwill is a talented boy though, who tries hard and is really good in art. He wants to be an artist someday and whenever he has pencil crayons and paper he is quick to produce lovely drawings.
Goodwill needs medication for a chronic kidney problem. He suffers from kidney stones and chronic pain but the medication costs R220 per month, which he doesn't have. That is $30 per month for his medication. He is working for his neighbors to get something to eat and to provide clothes for himself.
Goodwill is finding it difficult as he has to balance his studies with a job, just in order to scrape by. He has to walk a long way to school every day and it is tiring.
---
He could benefit from some support to stay healthy and have a brighter future as an artist.
---

Help Now
Medication $30/month
Food parcel $30/month
School Uniform $50
Bus ticket $45/month
---